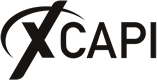 Dead simple.

XCAPI makes the change to IP technology for the users extremely simple and easy-to-use. Instead of hardware, there is software. Phone calls, landline or mobile, e-mail, voice mail or instant messaging, fax or conference calls and process applications - all in one interface, so you can work efficiently, saving time and money.

High compatible.

XCAPI is on the cutting edge – continuous development and the accompanying high compatibility with H.323 and SIP compatible terminals and gateways of all manufacturers distinguishes the software. A revised monthly Interoperability List always inform you about the current developments.

Ready to start.

Ready for dispatch and as fast as possible by the customer: In a very short time after the order you will receive all the necessary requirements to install XCAPI. The installation wizard will help you within a few minutes to make the XCAPI ready to use. Just try it!

Fast and easy extendable.

You are not determined by the number of used channels. XCAPI can grow with your company and your requirements. So you can flexibly increase when the requirements set by the market have changed. XCAPI makes it possible.
Unified Communications – Voice and Fax over IP – one user interface
As middleware to fax phone, instant messaging, emailing or for conference calls XCAPI is the perfect link.
Regardless of the company size or its requirements, XCAPI can meet all your needs on one unified user interface in order to improve clarity and user friendliness and to save time and nerves. And best of all: thanks to a set by XCAPI available CAPI interface is possible a fast, easy migration from ISDN to VoIP the highest quality with no modification to the existing application base. Unified Communications makes communication faster, more focused, clearer, more customer friendly and cost-effective!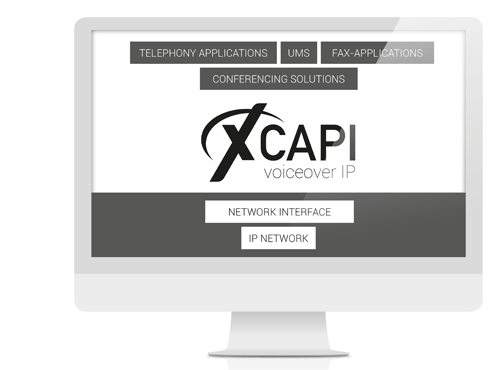 XCAPI 01 - Getting started
Datum objave: 02.05.2018 10:34:17